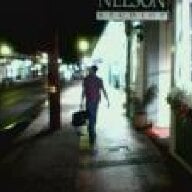 Joined

Dec 31, 2006
Messages

4,750
OK - so DH and I are looking into possibly buying a house.
I am a very detailed person and have been doing tons of research on every aspect of what's involved - mortgage, home inspections, lawyers, etc.
For that reason, I'm not easy to work with. I'm nice, but I ask a lot of questions. A lot.
And I'm not super quick to grasp things so sometimes I need to ask the same question a few different ways or need to absorb and then come up with more questions or realize I'm still confused.
And I don't really trust anyone fully, ever - in the sense that I wouldn't just let them do their thing without making sure that I have a good grasp on what I should be asking/looking out for. I feel that nobody is going to look out for us the way we're going to look out for us and that they could miss something. Except maybe for the people that I hire on an independent basis (e.g., the home inspector) and even then I am doing my due diligence before hiring them.
So yeah I'm not an easy client. Pleasant but not easy. :/
And in the back of my mind I'm saying - tons of people buy houses year after year. They probably didn't even ask or were aware of half these things you're asking, and they are fine.
I also realize that the education you get from the Internet - even if the sources are reliable - are not always "real life." It's the ideal if you could control and be on top of every aspect / detail.
Perfect example - one article says you should interview the mortgage broker/lender as to how they pick their appraisers and who they will send out to appraise. This makes perfect sense to me since the appraisal is so important - but I bet hardly anybody actually ever does this so it's likely I'll get ridiculed for even asking.
The home inspector, I asked him for a sample of his residential report and for any contracts I may need to sign to work with him - he agreed to do it but seemed a little annoyed.
Calling mortgage brokers I have one that talks in circles and seems annoyed that I am asking questions before agreeing to let him run a credit report - and I get what he's saying - our conversation is conceptual until he has real #s in front of him. But first, it costs $ to run the report (it's not a lot, but still) and what he's missing is that I'm trying to figure out whether I even want to work with him. And I don't need the preapproval just yet. The other broker I spoke to was much more clear in his explanations and he ran some sample scenarios based on the #s I gave him - I liked him, although at one point in the conversation I did feel he was being a little condescending about how detailed I am. It bothered me a bit because I know that when you've been doing this for years and you know the ins and outs of everything it all seems so easy and when you know what you're doing it must get frustrating to get questions you know the person read somewhere on the internet. But how else does a layperson even begin to figure things out, you know?
The realtor...well, I take everything he says with a grain of salt, even though I like him. I of course looked at the comps he sent me but pulled my own sales too, to the best of my ability. Again, here, he's experienced and knows the area - but I don't feel like I can 100% trust the advice on what to offer.
I feel like everyone has something to gain from the deal going forward so the only way to protect myself is to be as clear as possible about potential problems or things that could go wrong.
But I'm doubting myself. It seems that it's a fine line between doing as much due diligence as you feel you should do and then finding people who are willing to work with you. Not that anybody has said they won't work with me - at all - but I can tell they get a little impatient or they think I'm just...well getting too detailed. And as much as I'd like to tell myself well then keep looking for the right people it's not that easy to find qualified people so I feel like the pool is limited.
How do you judge for yourself what's "enough" due diligence/information or when you're getting too deep into the details? How do you balance looking out for yourself but then letting people do their thing? Or is this an example of an instance where trying to control as much as you can is OK and you shouldn't care what people think?