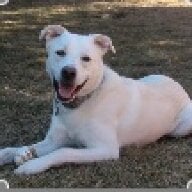 Joined

Oct 11, 2008
Messages

1,878
I know that there''s Engagement Chicken (Though tests regarding its effectiveness are inconclusive...)

But is there any "Wedding Chicken"? That, you know, maybe MAKES my FI want to tell me what shoes go best with my dress. Or makes him want to call vendors to negotiate prices? Or do anything besides say, "That''s too expensive." or "Spend more money on this and not that" or "Are you on that wedding blog again?" (wedding blog = pricescope)

I''m making this ( http://www.goodhousekeeping.com/recipefinder/citrus-roast-chicken?click=main_sr ) tonight. I made it for my parents once & they loved it... Its like engagement chicken, kicked up a notch. And I''ll be sure to have a nice cold beer in an iced mug ready & waiting. At the very least it''ll give me 15min worth of wedding talk, or some really good "business time" (For any ladies familiar w. Flight of the Conchords)

Don''t get me wrong, I really love FI & he has been great with this wedding thing. I guess I just need to accept that WEDDINGS are for the girls and if men ruled the world, there would be no hoopla/party/flowers/dress/anything. It''d just be a piece of paper saying we''re united. Too bad for him, I really like flowers and dresses and champagne!