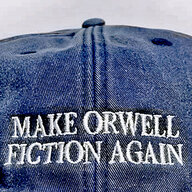 Joined

Apr 30, 2005
Messages

32,291
http://www.washingtonpost.com/news/morning-mix/wp/2015/10/20/s-f-middle-school-delays-election-results-because-winners-not-diverse-enough/?tid=sm_fb
I think PS is a fairly diversity-supporting community.
But would you ever support setting aside election results if only, say, white, blond, blue-eyed, straight, old-monied, tall and attractive males won?
Snip from above link:
"When Everett held its election three days later, its principal promptly refused to release the results, saying she was concerned that the winners were not diverse enough.

While she would ultimately relent and release the results, her decision spurred anger among parents and kids who felt that the principal was putting diversity ahead of democracy. Critics compared her to a dictator who scraps elections when results don't go her way. It was the middle school equivalent of hanging chads and a near political crisis, only without a Supreme Court to hear the case."