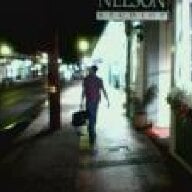 Joined

Dec 31, 2006
Messages

4,750
I am trying to cut down on my coffee (caffeine) intake. I went for a physical, doctor saw I''m slightly anemic, suggested I cut down. I thought I only drank a cup a day but she laughed when I showed her what I was considering to be a cup (a large size coffee from a local deli).

So I cut down to a medium (I know, no big difference) and on certain days I abstain completely. But I really enjoy my coffee and miss it when I don''t have it, and lately I haven''t been as consistent with abstaining.

My family was suggesting decaf and part of me was like, now, why didn''t I think of that? But I am pretty SURE my doctor advised me against decaf although I cannot remember for sure. It just doesn''t make sense that I wouldnt'' think of such an obvious replacement. Anyway, I did some quick research on the Internet and it looks like studies suggest that the process of decaffeination is pretty unhealthy because of all the chemicals they use. So it''s slowly coming back to me that I may have researched this before, maybe even a long time ago, and that''s why I had written off decaffeinated coffee.

Was just wondering if any of you know anything about this? Or if you have any suggestions?