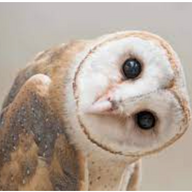 Joined

Sep 10, 2003
Messages

8,033
I searched a long time for a small table clock that I liked. Ordered one from Pendulux. It arrived broken -- the internal mechanism is cheap. I took a chance and let them replace it. The 2nd one arrived broken. I asked for a refund. I also asked if they wanted the two clocks returned to them. I was told to donate them. I said why would I donate broken clocks to anyone?

I told them that if I were selling these things, I'd want the broken ones returned to show the manufacturing unit that there is a problem with quality control at which point, the person helping me said he'd pass along the info to the higher ups. Riiiiight.

Yesterday I got an incomplete order from chewy which is unusual as they have been pristine filling orders even during the height of covid. Emailed them and they're sending the rest of it asap, no problems.

Today I get a salt and pepper shaker set from Jonathan Adler. Cute elephants. The trunk was broken off of the pepper shaker. It was obvious that either it was broken while being packed or prior to being packed because the packaging itself was excellent and the damage couldn't have happened due to handling during shipping. Another email, another replacement.

Aargh.