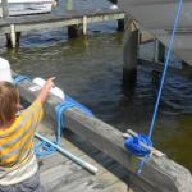 Joined

Nov 19, 2008
Messages

260
Long story short - I''m
extremely
indecisive. I''ve changed my wedding colors SO many times and it''s really gotten to be a pain. My wedding''s in August so it''s drawing near and I need to make a final decision. My last BM is getting sized for her dress this week so I''ve got to figure this out .. and soon!
My most recent color scheme is black and green .. with random subtle burst of color. I have to admit that I fell in love with those floral shoes and they were my inspiration. I changed my colors so many times because I kept finding faults with them - I''m sure you all know how it is! Hate the swatch options for the dress you
finally
agreed on, can''t find accessories to match, etc. .. the list goes on and on and on. Anyways, I really like the new scheme that I''ve come up with .. but it''s still new and I''m desperate and I don''t want my wedding to look like a circus and make a fool out of myself come the wedding day.
Here''s an inspiration board that I''ve put together .. opinions and suggestions are appreciated. I can handle honesty, so don''t worry about hurting my feelings!