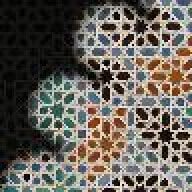 Joined

Nov 10, 2006
Messages

571
We are sorting out our invitation wording to send to the printer, and I have a quick question for all of you. Even though my fiance and I are paying for part of the wedding, my parents are paying more than 50% of the costs, so we would like to signal on the invitation that they are the official hosts of the event. I know the traditional way to indicate this is to write:

Mr. and Mrs. David Smith
Request the honor of your presence...

However, it''s always kind of bugged me that the Mother''s first name doesn''t get listed (just the father''s name) in this traditional wording. So, I''m wondering if there is a correct way (etiquette-wise) to include both parents'' first names? I''ve read that etiquette dictates that you are never supposed to separate the man''s first and last names on an invitation, so I know we can''t write "Mr. David and Mrs. Jane Smith." And "Mr. and Mrs. Jane and David" Smith doesn''t seem to make sense since it kind of makes it sound like Jane is the Mr. (since Mr. is first and then Jane is first). Finally, I thought about dropping the Mr/Mrs all together and writing Jane and David Smith, but that seems too informal (our wedding, while not stuffy, isn''t exactly casual either).

But is something like "Mr. David Smith and Mrs. Jane Smith" correct etiquette-wise? That''s the only compromise that I''ve been able to come up with so far. Any other suggestions?

I know some of you may say "who cares about etiquette, just do whatever you want!" and normally I''d fully agree. But in this case we just feel like our venue/event calls for a more traditional announcement (if that makes sense, since the invitation is supposed to set the stage for the whole event) so I would like to try to follow the rules on this one. Therefore, any suggestions on how to do this are most welcome!