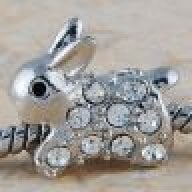 Joined

Jan 15, 2010
Messages

848
Any interior design / home reno lovers here?

I'm redesigning my kitchen, which is awkwardly situated
in the middle of the house with no exterior windows
! Would it be super weird to put in a window above the kitchen sink? It would look directly into the sunroom, which has big windows and a skylight. Is it weird to have a window that just looks into another room??
This is the overall design I made of the new kitchen:
**deleted at OPs request**
And here's the wall shared between kitchen and sunroom: