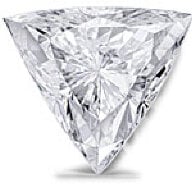 Joined

Apr 18, 2008
Messages

3,881
http://www.newsweek.com/id/189136?from=rss
So we haven't yet found a cure for cancer—or even the common cold. But medical science may have just figured out another very important piece of the human puzzle: why we go gray. And the explanation, published recently by a team of European researchers, could lead to even more discoveries that might soon put your colorist out of business.
For many years, scientists have suspected that hair turns gray over time because some kind of naturally occurring "toxin" interferes with melanin's ability to saturate hair shafts with color. (Melanin is the substance produced by the body that colors hair, skin and eyes.) They noticed, for instance, that when chemotherapy patients start to regrow their hair, it initially emerges white, then turns gray before eventually returning to its original color. It seemed that once the strong anticancer chemicals cleared the body, hair shafts were able to accept color again.
There were also controversial theories that free radicals (molecules created when your body breaks down certain foods or by environmental exposures like tobacco smoke) were "produced as part of the melanin synthesis," says Dr. Zoe Draelos, president of Dermatology Consulting Services in High Point, N.C., and that they were "interfering with the ability of hair follicles to make melanin."
But it took a team of researchers, led by Dr. Karin Schallreuter of the University of Bradford in Great Britain, an expert on natural pigmentation, to figure out the exact biological and chemical process. The main culprit, it turns out, is an excess of hydrogen peroxide, naturally produced by hair cells. Unlike the bottled stuff that creates bleach blondes, the hydrogen peroxide produced in your scalp bleaches your hair gray.
"This is a big breakthrough," says Dr. Gerald Weissmann, editor in chief of the Federation of American Societies for Experimental Biology journal, which recently published the study. Not only does it "explain the basic biology and chemistry of [hair] pigment," he says, it has the potential to help scientists learn more about the entire aging process, as well as the role of stress in aging. That's great news for sure. But Weissmann also thinks it could mean that the millions of women who use dye to cover their gray may soon be able to reverse time with a pill, shot or lotion. "Once you understand the process, you have drug target."