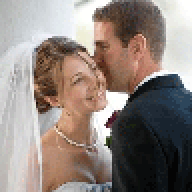 Joined

Mar 20, 2006
Messages

1,724
So... FI and I had a long talk this morning, and it raised a LOT of interesting questions. I would love love LOVE your input/experiences.....
Background: He's an only child, close to his mom and dad... they live less than an hour from us, but recently purchased a house in a golf community and spend most weekends there (about 3 hours from us). They are truly kind, caring people and I get along well with both of them... although his mom tends to be a bit more reserved and hard to get to know. But I gotta give them credit, they raised an awesome guy!!

My parents live about 1.5 hours away, in my hometown. I spend a fair amount of time there because:
a) All my best friends are from grade/high school and are often around
b) I do some work for my dad and that's where his businesses are
c) I'm very close to my 2 brothers, so when they're home, I like to see them
d) We're planning a wedding there for May!

FI comes home with me occasionally too... he loves hanging out with my brothers and friends, likes playing golf at the club with my dad, helps with wedding stuff... and it's an easy drive for a 1-night visit. I'd say within the past 6 months, we've been to my hometown together maybe 6 times (about once a month?). In this same period of time, we've been down to his parents' golf house
at least
4 times... where he plays golf with his dad, and I sit on the porch with his mom. We don't know anyone else there, nor is there anything to do but golf and go out to dinner. It's relaxing, but 6 hours roundtrip to sit on a porch? 4 weekends in 6 months seemed like enough to me.
Welllllllll... not enough for his parents, apparently.

FI is a bit frustrated with them because they've both expressed their disappointment/resentment towards us for spending more time in my hometown than with them at their golf house. FI tried to explain all the above reasons for that... but they're still not getting it. I understand that they don't have other children so they don't have much context for what constitutes typical 28-year-old son behavior, but GEEZ... what do they expect?? My parents, incidentally, are really laidback... they invite FI's parents up all the time, they've never mentioned anything about how much time is spent with who, etc... so unfortunately I don't have a ton of patience for this weird, competitive behavior.
I know this is only going to get worse... we're not even married yet!

I am SO sorry for making this so long... but if you've made it all the way through, help please!!!!