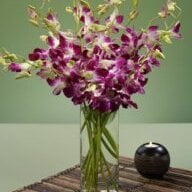 Joined

Dec 22, 2008
Messages

507
Believe me when I say I am trying to be positive about everything. I mean, I'm the one who's always telling everyone else that everything happens for a reason and it's all supposed to work out in the end and every other saying that sounds like that. But I need to vent right now.
At the end of 2007, my BF and I started talking seriously about getting engaged. I knew he had not done any research or bought anything, then. We ended up going home to visit family over the holidays that year and he asked my dad for his blessing. (I know because my dad blurted it out right after BF left). So again, that was December 2007. Knowing that my BF was serious I was relieved and felt, well if he asked my dad, it must be coming within months.
In the beginning of 2008 we started going to stores together to see what I liked, but my tastes kept changing. I think it's because until you try on something you really like, you can be undecided. At one point, we had even argued about whether I'd have any say in the matter – like actually help pick it out. Well, he finally softened and came to me to go pick out our ring together. I was stoked, ecstatic, relieved! W picked it out (white gold w/princess cut) that spring (200
and put it on layaway.
Then he was injured while playing sports and that required surgery, not once but twice, because the surgeon didn't do something right the first time. When that happened, we had to cancel the layaway and I tried not to be that selfish person. But I'm sorry, I'm in my 30's for God's sake and I finally thought my time was coming. So then after that, I got over it and he secretly went back and had the place order the same style. He didn't reveal that to me until the end of last year. I thought it was very sweet because he knew that I had fallen in love with that style. Ladies, you know how it is. When you know what you want, you want that! He took me to see it, and I noticed that it was several hundred dollars more than what the original one cost. (This is why I had to have part in the matter because he, like most guys does not pay attention to details sometimes). Anyway, I was okay with it as long as he was okay paying the extra amount of money.
As fate would have it, right around that time he found out that he was going to be laid off from his job. He was very positive about things and continued forward with his plans for the ring. We were fortunate that his employer valued him and moved him into another position. Then there was a sign to me that everything happens for a reason, because we ended up seeing a platinum style ring similar but daintier than the white gold one that was actual lower in price (less diamonds and less metal). So now this new one is on layaway and if I'm correct about it, it could be a matter of weeks or just a couple months before I get it. (I think he's paying more than expected, plus we have plans to visit family next month. In my female mind I think it would be nice for us to go home engaged since we don't see them that often.)
So now, in my mind, I'm thinking "okay, I'm down to homestretch – no more than a month or so…." and then BAM. Today he told me, his job is ordering furlough days. Why????? I believe my BF is doing everything he can to make my dream ring possible for me, within his means. He''s a hard-worker, hustles and is ambitious. We live middle class, not rich, but as you know these days middle class is disappearing, so it''s beginning to be a struggle. I don''t in anyway blame him.
BF and I haven't dated a terribly long time (3+ years which is decent), but I am in my early 30's. I waited to marry because I wanted to concentrate on my career. My career, by the way, is in an industry that is dying. The same thing is happening to my BF. He has a BA and worked for 10+ years up to a managerial position, to now have to think about starting over in another industry because of this economic mess.
I know this economy is not happening to him or us, or me directly and I'm thankful by the way, that I still have a job. But is it really supposed to be this difficult? My ring is modest, not showy, not glam, not blingy, but decent for what my BF can afford. I just want to get married and start my life with my man. But it's like at every turn, there's a new challenge. Please tell me that someone else can relate?