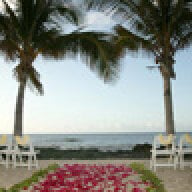 Joined

Nov 30, 2005
Messages

2,216
I really shouldn''t have bought a dress that''s a size too small. With under two and a half months to the wedding I just don''t think I''m going to make my goal. I''ve been really really bad and haven''t lost much more than 5 pounds and I''m not in much better shape than I was.
I know I can get in better shape by the wedding, but I don''t see how I''m going lose two - three inches off of my chest/ribcage in a month and a half! I''m a size 14 38C/D, but my dress is a strapless style size 12 with a 38" bust measurement! And it has a band right under the bust that can''t be let out. To top it off I naturally have a very broad ribcage/back and shoulders. I''ve always had problems with things fitting my torso even when I was an 8 in highschool!
What the heck did I do! I feel awful about my lack of self control and will power! I should have been so much fitter by now! And the holidays are coming up!
I''m having nightmares about how I''ll look for my wedding every night, and my mom keeps talking about how I need to try on the dress when I get back from the holidays with my inlaws. It just makes me want to cry. (granted talking to my mother makes me want to cry about half the time anyway. She''s so negative about my appearance even though she thinks she''s positive. I''m sorry but anyone who criticizes me for not wearing makeup when taking out the trash is just not positive).
There are pics from the weddings this summer, and I look like an ugly cow!

I know being overweight doesn''t mean you''re ugly. There have been less than svelte PS brides that looked amazing and so beautiful for their weddings. I''m just not going to be one of them. I''m miserable and all that does is make me want to eat something sweet. Which, can I just say, isn''t helping!

I''m thinking I should look for another dress, but I just don''t know where to look for dresses for fat women. Not only do I not know where to find dresses large enough, but who does dresses designed to flatter larger women? All the models look so skinny, and I detested my David''s experience. Not only didn''t they have anything that was big enough (um, hello? town full of overweight hispanic ladies??), but I looked worse in their dresses than I did in my ancient target dress that I wore to the fitting.
Not to mention that my mother will have a total fit if I have to buy a size 16 or more dress. Why can''t they size them normally?? So the dress can''t be terribly expensive as I''ll have to buy it myself. If I could fit into a size 12 or less wedding dress my mother would happily shell out thousands of dollars... but a size 16+? I don''t think so.

Ok, enough whining. Point is.. Does anyone have suggestions on dresses? It''s a beach wedding in Hawaii with just our families and he''ll be wearing shorts and a white-on-white hawaiian silk shirt. Oh, and bare feet... probably I need to check since there''s a lot of lava. I also have a preference to natural materials not polyester. Suggestions that I could try on in Portland this holiday would be especially helpful!
Thanks!