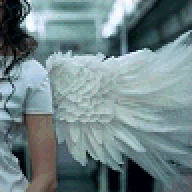 Joined

Jan 20, 2006
Messages

3,786
Hi!!!
I hope you all had a wondeful Christmas!!!!!!!!!!!
I''m back and wanted to post a quick note!
First of all, Congrats to all the engaged ladies!!!!!!!!!!!!!. I just got in today a couple of hours ago and haven''t had time to read all the stories, but I did see a lot of good news posted!!! so congrats!!!!!!



I''m now trying to get my house in a bit of order because my mom gets here tomorrow and tonight I''m going up to see my BF and doggie (after two weeks!!!!!). I can''t wait to see them!!!. I''ll be back tomorrow to pick up my mom and then my little sister that gets here a little after my mom.

Costa Rica was AMAZING!!!!!!!!!!!!!!!!!!!!!

I had such a great time!!!!!!!. My nephews are just adorable and it was great to spend time with my family!. The country is beautiful and the Costa Ricans are just truly nice caring people. I highly recommend it for vacations!! (just don''t attempt to drive!!!).
As a true PSer I also have to post that my grandmother gave me and my sisters some sparkles!!! So I did get some sparkle this year after all! haha...

. She is giving her jewlery to her grandaughters this year and had this three stackable (spelling?) rings. She gave one to each one of us. The rings each have stones. One ring has saphires, one has rubies and one has diamonds. We left it up to luck to decide which ring each one got.....and I got the diamond one!!!!

. All three of them are beautiful though. I know what''s next...you guys want pictures! I did take some but my sister has them on her camera...I''ll post some soon. The rings were a gift that my grandfather gave to her some 30 years ago for Christmas

.
Just wanted to check in and say hello!. Hugs!
M~