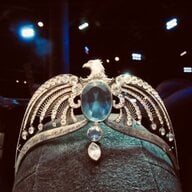 Joined

Nov 26, 2018
Messages

159
I've been called 4 times in only 14 years of eligibility, so I find it a bit hard to believe that their selection process is 'random'... This is compared with my husband, parents, etc who have never been called.

The first time, I was 18 years old and I managed to get through all the various stages and ended up on a trial that lasted over a week with multiple serious charges. Details we had to listen to and make judgements on were disturbing. While I was a pretty mature 18 year old, in general I do not believe that people that young should be put in that position. Or have that much power over someone's life. Ideally I think service should begin at 25 once the brain is more developed, but I see that many people would find that too old considering people can join the armed forces etc much younger (this is a problem in itself). So perhaps 21 would be a better compromise.

Probably the most frustrating part for me was interacting with the other jurors. There was one in particular who patronised me, and everyone else, at every opportunity because they believed they knew better than all the rest of us due to their background. In the end, after two days' solid, exhausting deliberating, our verdicts were all hung 11-1 because this person would not budge. This was just before the law was changed to allow judges to accept 11-1 verdicts in certain circumstances. I often think about the consequences of that trial and its outcome.