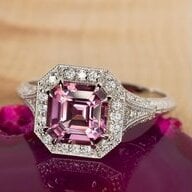 Joined

Aug 19, 2009
Messages

5,760
A lot of you Family, Home, and Heath visitors know that I am in Ethiopia adopting my son right now




One of the places I really wanted to visit in Ethiopia was Desta Mender/the Hamlin Fistula Hospital. I went to Desta Mender today and am hoping to go to the hospital later this week. I know that I am always interested in knowing more about challenges women face and how I can directly help, so I thought I'd share a little of the experience with you.
I am absolutely amazed at the work they do here! I knew about it from seeing the documentary "a Walk to Beautiful" and couldn't wait to see it for real. The actuality is so much more than I expected. There is a hospital (the only fistula hospital in all of Africa!), a village called Desta Mender for women who are inoperable/have long-term care needs, a college for midwives and nurses, and now satellite hospitals in several major remote areas of Ethiopia. All of this stems from the work and vision of one dedicated woman who has devoted her life to curing and irradicting fistulas. It is inspiring to see the difference one woman can make and how women's lives can be transformed through a relatively simple surgery.
I didn't know what a fistula was before I saw the documentary, so FYI, in Ethiopia, and large parts of Africa and other parts of the world where there are inadequate medical facilities, these women have a difficult, or perhaps an obstructed labour, maybe for days, leading to a stillborn child, which causes a vaginal fistula (a hole) in the bladder, rectum or in the worst cases, in both, leaving them incontinent in one or two respects. It is lifelong and left untreated the woman becomes an outcast in her society because of her offensive smell. Women are often abandoned by family and friends, shunned from the house due to their smell, and forced to sleep and live outside, exposed to the elements and wild animals. Many women die from shock, exposure, or associated childbirth injury. Although treatment is free at the hospital, women are often not aware it is available and if they become aware of it, they often have to walk for 2+days through mountainous terrain to even get to a bus (where they are treated as absolute outcasts and often refused entry) to get treatment.
We went to Desta Mender today and I can't even put into words how amazing Desta Mender was. To be a woman who has had a horrible childbirth injury and been completely rejected by friends and family b/c of your condition and smell and to then either be cured, or have the opportunity to live and work in an incredible, peaceful, gorgeous, self-sufficient community where your medical needs are also met is just amazing! It's hard for me to post pics from here, but I will try to add them when I am home (hopefully in the next few weeks).
I was shocked to learn that in Africa the lifetime risk of a woman dying in childbirth is 1 in 16 and that while fistulas are very common they are incurable on their own, the cure rate with surgery is over 90%. The hospital has been in existence for 51 years and has treated over 40,000 patients so far, they hope to exponentially increase their impact with the trained midwives (the first class graduated in 2010) and new satellite hospital locations which opened in several locations across Ethiopia in the past few years. From the US partner organization site, $450 (USD) provides a woman with a fistula repair operation, post-op care, a new dress, and bus fare home and $4200 (USD) provides an annual scholarship for 1 midwife student (schooling, housing, expenses, etc.).
Here are a few links if you want to learn more. Also the books and documentary are great! I really can't begin to describe how amazing today was!
http://www.oprah.com/spirit/Inside-the-Fistula-Hospital_1/1#slideshow
http://www.hamlinfistulausa.org/home/
http://hamlinfistulauk.org/
(there are partner organizations all over the world, and Dr. Catherine-who founded it with her husband-was from New Zealand originally.)