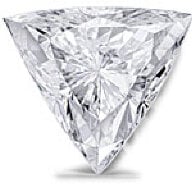 Joined

Apr 18, 2008
Messages

3,881
http://www.guardian.co.uk/world/2009/jan/31/iceland-gayrights


Iceland ready to endorse first openly gay PM

Iceland was poised last night to give the world its first openly gay prime minister as Johanna Sigurdardottir prepared to be installed as an interim government leader to take the embattled country through to elections in the spring.

Sigurdardottir, who would also be Iceland''s first woman prime minister, owes her sudden elevation to the removal of the previous coalition after weeks of raucous street protests whipped up by anger and desolation at the startling collapse of Iceland''s financial system. She was expected to head a coalition of her own Social Democratic party with the Left-Greens, who have emerged from the crisis as probably Europe''s most popular Green party.

For Sigurdardottir, Iceland''s longest serving MP, it has been a long and somewhat circuitous route to the top. Three decades ago, she was a cabin attendant and union official, the mother of two sons and married to a banker.

Her union connections brought her into politics, first as an MP in 1978, then as a minister in 1987 and vice-chairman of the party. By the mid 1990s, she was challenging for the top party job. On being defeated she predicted "my time will come", a phrase that has since become a standard aphorism in the Icelandic language.

"She has credible compassion with those less well off and a willingness to improve their lot," said her then rival, Jon Baldvin Hannibalsson. But in an interview with the daily Morgunbladid, he added: "She is a loner, focused but narrow-minded."

She formed her own party in 1995, but was back with the Social Democrats in 2000, and rejoined the government as social affairs minister in 2007.

In 2002, at the age of 60, she married Jonina Leosdottir, a writer, in a civil ceremony.