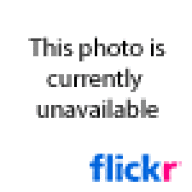 Joined

Apr 30, 2006
Messages

191
Well, the fabric at least, the dress needs to be cusom made. My postings on here are so erratic most of you probably don''t remember what my dress looks like - it is this maggie:
mia lynette
My colours are pink and green (pink on my dress, green for bridesmaids, pink and green bouquets, etc). My fiance is Vietnamese, so we are incorporating a lot of traditional Vietnamese elements into the wedding. Part of it means at least one dress change, into the traditional Vietnamese dress, the
ao dai
. Basically you have to buy fabric and get it custom made to your body. We went looking today, and I think I found the fabric I want to use! It''s pink, with a light sheer pink layer with embroidered gold flowers with green leaves on it, and underneath that layer is a solid, darker pink. In real life, the pink is darker than the picture. The sleeves will be just sheer, with no backing. The pants underneath will be the gold fabric in the picture.
There are plenty of places where I can keep looking, but this one brings my wedding colours together, and it was one of only a few fabrics the girl had that was long enough! (I am 5''8", and you can imagine the average girl who wears these is much closer to 5''3"). The chances of me finding something else that I like and that has enough fabric are slim.
Here is the fabric (both layers together):
And here is a close up with the fabric for the pants:
and here is a picture of an ao dai, so you guys know what I am talking about!! Basically, it is a long dress with slits up to the waist, with loose pants worn underneath. BTW, I am not going with a headpiece... I am wearing my hair down and I''m not going to flatten the curls I am putting in my naturally limp hair with that!
So, what do you guys think? I''m not really a gold person, but I think it works with this dress. It also makes it look a lot more formal and bridal. I am only going to be in it for like an hour, so I really don''t want to spend a lot of time shopping around!