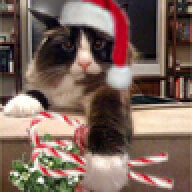 Joined

Jan 6, 2005
Messages

7,770
or rather, my DH does. He just found out his company is merging/being acquired. He''s survived several rounds of layoffs so far this year, but its not clear how many people will survive this merger process, and whether or not he''ll be one of them. Additionally, there''s a lot of uncertainty about how it will affect people at the company in terms of benefits, working location, etc...

We really can''t afford for him to lose his job right now - I''m still finishing my PhD and I can''t make that go any faster (unfortunately) so I can''t contribute much to the household income. If he can just keep his job until I finish this summer and start my job, then we''ll be OK.

I just really feel for how hard all of this has been on him (and all the other people he works with!) - the constant anxiety, the stress, the pressure. I know many others have it worse in this dreadful economy, but if you''ve got some dust to spare, we could really use a little bit right now.