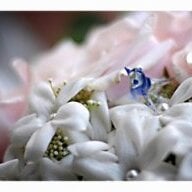 Joined

Oct 12, 2006
Messages

527
OK.. I need help from all you very very stylish Pricescope Brides-to-be (and married Pricescopers).
I need a rehearsal dinner dress... I cant seem to find one that appeals to me right now... Heres some info:
1. The rehearsal itself is on the beach.. at 4pm
2. The dinner is in one of Seaside's lovely cottages (I'll attach a picture!).. but we'll be mingling inside and outside.. as there are large adirondack chairs on the huge deck.. fire pits and lots of outdoor seating..
3. The dinner is Barbecue!!! yes.. I cant wait.. soooooo excited about having some good ol' southern bbq.
4. I really want something that is casual, but elegant.
5. Can be either long or short, but flowy is a must! Or if its short.. strapless and structured are two things I LOVE.
6. I really dont want to wear white (I want to save that for the wedding!)
I hope you ladies can help me out... I am at a total loss!
Thank you all in advance for your help!!!
Here is are two pictures of the house: This first one is the North side of the compound
ETA: I cant upload my second picture.. sorry.. I get some kind of error that I've never seen.. but you gals get the idea!