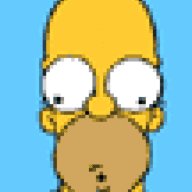 Joined

Mar 31, 2003
Messages

234
Just a thought.

What if we try to solve some of the occasional paranoia and accusations that go around by laying out any affiliations we may have?

I didn''t want to post this in rocky talky until I got some feedback. But this seems to come up during some of the very heated threads and I thought maybe those who frequent the forums could go on the record with their status.

As for me, I''m just Joe Nobody. A plain old consumer who got caught up in this place and can''t seem to get out. I know many others have already laid out their status, but maybe we can put it into one thread for convenience. Obviously voluntary and no real way to verify anyway, but what the heck.

What do you think? Stupid Idea?