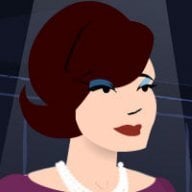 Joined

Jan 28, 2008
Messages

2,700
So, I''m not sure if this is the right forum to post this, but it is about family! And the terrible choices family members make.

My older brother is a great guy - very smart, successful, loyal, kind, blah blah blah. But he makes horrendous choices when it come to relationships. He''s never casually dated (fine, whatever) - but seems to jump into long term relationships with the worst women!
His current girlfriend is always picking fights with him, and the way she fights and the things she says to him are really
mean
. She doesn''t get along with anyone in my family, or even make the slightest effort to get to know us. She doesn''t even really get along with her own family. Plus, she''s very pushy and demanding, and expects my brother (and everyone else) to cater to her. There''s much more - and worse - that I don''t feel I can share on a public message board. But suffice it to say that ever since their relationship became serious, my brother just seems so sad all the time.
I really want to tell my brother that he deserves better, but he insists he''s in love with this woman. It''s getting really hard to be supportive, through all their break-ups and reconciliations, and all the obnoxious things she does.
Has anyone been in this situation? Do you have advice as to how honest I should be with my brother, without injuring my own relationship with him?
Thanks in advance!