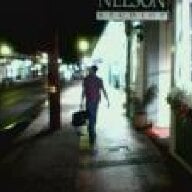 Joined

Dec 31, 2006
Messages

4,750
We''re supposed to go to b-day party tonight and I have NO interest in going.
DH was feeling a little sick last night and I''m hoping it continues just enough so we don''t have to go.

I would so much rather stay home! This is how I feel 97% of the time.
For some reason today I''m feeling kind of terrible about it...I''m like, wow, I haven''t really gone anywhere in how long and it''s a chance to do something with DH outside of the house...and all I can think about is how long it will take to get there, that we have to socialize, etc., when I could be home relaxing...
I feel like having a temper tantrum and NOT going! ahahah The only part of me that is motivated to go is because I know DH would enjoy it (he''s waaaaaaaay more social than I am).
Are there any of you out there feel like this often? Sometimes I don''t even step foot out of the house ALL weekend.