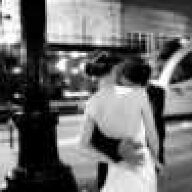 Joined

Aug 13, 2004
Messages

1,858


How do you say "no" to a boss? When an intern is off, the upperlevel resident covers for that intern and checks in on their patients and writes their notes for them. I came in to work today and my co-intern was off. I called my upper level to ask a question about one of my patients, he nicely answered and then tacked on...btw, see "DR.XX''s" patients for me today and write their notes because I don''t want to have t come in today. WTF?!!? I wish I could say my upper level covered for me, but NO,
NEVER
. I''ve had to drag my @ss out of bed to write ONE NOTE on days the upper level was already in the hospital but he couldn''t write that note for me. I didn''t complain because it was part of my job and he just wasn''t being "cool" like some of the other upper levels. But today he stepped over the line of "uncool" to inappropriate. Not only is it not my job to cover for the other intern. I DON''T KNOW THE PATIENT, and just can''t give the level of care someone who has followed the patient.


AAAAAARGHHH!!!!



I have NEVER written a bad evaluation before. NEVER. And as mad as I am right now, I don''t know if I can.
Sorry. had to vent somewhere and hubby is not here.