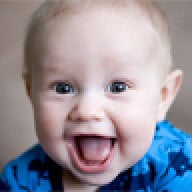 Joined

Jun 28, 2006
Messages

3,960
FI and I booked our honeymoon on the 19th. We included airfare and insurance and opted to pay the minimum deposit required with my discover card so that we could have more time to save. It was supposed to charge us $400 to hold the reservations and $158 for the insurance.
Well, I just checked my credit card bill (it doesn''t close until the 2nd) like I do every so often to see how we''re doing for the month (we charge everything and then pay it off at the end of the month so we can get rewards points) and noticed that it was almost 3 times as much as I expected it to be! I looked, and instead of charging me $558, Sandals charged me over $1800!!!

.
I called their 800 number right away, but apparently only reservation takers are working on the weekends. The lady just kept telling me that we had to pay for our flight in full to reserve it. NO WHERE did it say that when we were booking. FI and I even went back and started to make another reservation (fake names and address) to see if we''d missed something. We didn''t. When you select the flight, right next to it it says how much you can reserve the reservation for. Next to ours it said $400. The reservation lady is claiming this is just for the room. It can''t be though because if you select a flight with a different airline, the price jumps up a lot to over $1000. If it''s just for the room, why would changing the flight change the cost to hold the room??? We went all the way through the reservation until we''d need to put in credit card info. We even selected the payment option which said $558. NO WHERE does it have a different amount listed. The $1800 isn''t even an option!
I just looked at the confirmation (I looked at it when we made the reservation, but I only checked that dates, times, the room and departure and arrival cities were correct when I first printed it) and it says that we were charged the $1800. By the time we got a confirmation, though, we''d already been charged.
I''m so FURIOUS!!!



. My credit card is now over the limit (which i totally don''t understand because I thought you can''t charge past your limit...) and I had to call them to see if I''d be getting penalty charges. They said as long as I paid it down before the period ends I''d be ok. What if I hadn''t checked though??? GRRRRRRRRRRRRRR