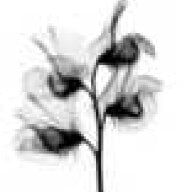 Joined

Oct 22, 2005
Messages

1,747
OK, so as I've posted previously, I'm not super thrilled with my new job. I am frequently bored, I don't have enough work to do, and I don't always get more work when I ask (sometimes the manger I ask is too busy and seems frustrated that I'm giving her something else to think about). I also just don't fit in at my work (super small company where everyone is at least 15 years older than I am, and I really don't think they take me seriously b/c of my age, which is such a change b/c before I moved to Ann Arbor I worked at a research institute where I was treated as an equal and given tons of work, which was a good thing).

So, I've put out my resume and already gotten 2 calls back (I put it out last night). In my work description for my current company, they specifically say that I have the right to leave at any time, with or without notice, and they have the right to dismiss me at any time, with or without notice, so giving notice isn't the big deal here.

The big deal is I've only been at this position for 3 months, and once I find something else I want to leave, but I don't know the best way to tell them that once I've found a new position. How do you tell your boss you're leaving???

ETA: also, how do you get time for interviews?