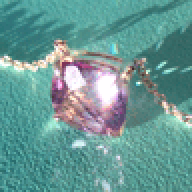 Joined

Mar 25, 2008
Messages

5,070
I have natural nails that I take very good care of and I paint them weekly. I try to keep the tips white as I usually paint my nails a translucent color. Right now, I use this nail white pencil that you use UNDER the nails. It''s easy to use but doesn''t last long. My nail tips are usually a faint white to clear on their own.
My pencil is about run out and I have been looking into another option but not sure what to do! I really don''t want to paint the tips white because then it will just chip off and that bothers the crap out of me. I like the option of applying something ''under'' the nail tip but not sure what else is out there.
I''ve read about mixing peroxide with baking soda and applying it to the nails (which I might try) but I don''t see how that would make the tips white or even last though the week.