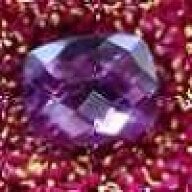 Joined

Aug 20, 2008
Messages

1,691
Hi ladies! A friend of mine came to me for relationship/communication advice and I'm not sure what to tell him. It's sort of LIW-related, so I thought I'd ask here.

My friend has been dating his girlfriend for almost a year. He's at the point where he wants to have some serious (future-oriented) talks with her, but the last time he tried to initiate a conversation about the future, she took it completely wrong and thought he was trying to dump her, and he basically just said "never mind" and tabled the discussion. I wasn't there, so I don't know a whole lot about how he approached it, but it's making me think.

How do you and your SO ease into serious talks without it being stressful? I mean, the words "We need to have a talk" are pretty ominous sometimes.

Also, any good responses for the total misfire? I honestly have no idea what I would want to hear if I were frantic and saying "Are you breaking up with me?" because I'm pretty sure I'd be panicky and not believe him if he said no.