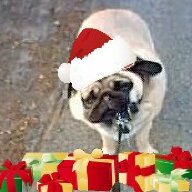 Joined

Oct 25, 2006
Messages

1,789
Alright peeps: just need a little help saying what I want to say.
Backstory- I am throwing my sister''s bridal shower. I volunteered because noone else did first. My sister hasn''t named a MOH (I guess she doesn''t want to hurt anyone''s feelings) so there was never any organization of the BM''s. I also thought anyone could throw a shower for someone if they wanted to, but I now realize that this was an incorrect assumption. Actually, my bridal shower book actually states that sisters of the bride are not supposed to, and usually it is the BM''s who throw it together. I knew that sometimes BM''s throw it together, but didn''t realize it was mandatory.
Anyway, I asked my sis if I could throw it and she said yes, so I have been doing everything by myself. Partially, because I have a wonderful idea (Mad Hatter Theme Party) and partially because I didn''t want to tell people they
had
to help me and noone really volunteered. So first, BM#1 was emailing me repeatedly that I needed to tell her when it was going to be so she could save $ on her plane ticket. So I sent an email out to all the BM''s saying that I didn''t yet have a date (it was several months away at the time) but if anyone had any suggestions for dates that would/wouldn''t work for them to let me know, and I also reminded them to get their dresses soon (as a favor to my sister who was getting worried about it). The only reason I sent this email was because it would be great for them all to be there, not because they were throwing it, but maybe that''s what may have started the confusion.
When I finally nailed down a date, BM#1 inquired about whether I needed any help and asked a few questions like what favors we''d give and games we will play. I wasn''t sure if she wanted me to include her in the planning/throwing so I told her that I could use her help with deciding on a second favor and also that I had "no clue about shower games." In other words since she asked about those two things, I gave her the chance to take them over if she wanted. Her response was basically: "Favor#1 is enough, so you don''t need two favors" and then she told me the games they played at her shower but didn''t volunteer to do anything. That was fine with me she was being polite and I don''t mind doing all myself anyway.
Now BM#2 has been emailing me. At first she was asking about food, and if I ordered a cake and what I wanted to about the Bachlorette party. I told her I wanted to bring food to save $, I already ordered a cake, and I told her about the Bachlorette Party: "If you have something in mind, or if you want to plan it, that''s fine with me. I''ll try to be there and if I can''t, I can contribute to paying for it," because I am across the country. She didn''t offer to bring food (and I would obviously never ask her to) and I practically HANDED her the bachlorette party and she didn''t respond to that.
So today I get another email from her-
"Hey,
So what is the plan for the shower? Where id you order the cake from? What are we doing about food? I thought we were going to make it ourselves, but you haven''t said anything about it other than cake and lite snacks. Let me know what you have planned and need from me."
I think she is just being polite or maybe she really wants to help, but I feel like I need to clear the air that I have everything under control and if she would
like
to help that would be fine, but I was actually planning on throwing the shower myself and that is why I haven''t included her. Not that I don''t want any help, but just that I didn''t feel it was my place to delegate tasks to people. I hope that makes sense and isn''t coming off as horrible as the past five email-drafts I have tried to write to her!
What should I be saying? I''ll obviously answer her questions telling her the food and telling her if shewould like to bring something that would be great. I''ll tell her where I ordered the cake from and tell her the other plans. But I feel like I need to explain that I am not intentionally not including her. I don''t want her to think I have been
expecting
her help but not telling her what to do or that I am excluding her in anyway.
Any help? Or am I on my own for this one?