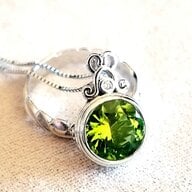 Joined

Feb 27, 2019
Messages

423
Not sure if this part of the forum gets much traction, but I'd like hear some thoughts and opinions on a particular invite situation I have on my hands for my wedding.

Full disclaimer- I really dislike my fiance's brother and his wife. They are very fake, pretentious people and always like to one up other people for no reason at all. We had a disagreement last year regarding some situation at their wedding that I won't get into, but bottom line is, they were not communicative, showed zero sympathy and were basically jerks to me and my fiance. My fiance has always been the more mild tempered one and frequently lets his brother walk all over him. His brother is hot headed and never ever meets anyone halfway.

Anyway, long story short. We sucked it up for their wedding and did everything they wanted us to. Now, come our wedding time, I really do not want to see their faces on my special day. For the brother- I know I have no choice. He has asked him to be a groomsmen, and I have to be ok with that. His wife on the other hand is another story. She is not my bridesmaid, she really is literally no one to me.

After being with my fiance, I have encouraged him to speak up and not let people walk all over him. When he did this for the first time with his cousin, she was shocked. The cousin is BFF's with the brother's wife, so they started some rumors about me taking my fiance's phone and writing texts for him (this NEVER happened. I really don't care enough to orchestrate something like this). But anyway, brother's wife called my fiance and yelled at him, claimed he wasn't telling the truth and that she knew I was a liar. She even said, "I don't have any proof- but I know she's a liar!" Crazy shit like that.

Anywhoo. There's a lot more behind the scenes but I feel like I'm way too old for the drama llama bullshit. Just thinking about my fiance's sister in law stresses me out because I'd like to deck the b**** in the face, but again, I'm a fairly level headed person and really do not have time for the back and forth snark. My perspective has always been, if you don't like me- that's ok. We don't have to associate. I might be a bit bummed and wonder what I did wrong- but at the end of the day, if you still hate my guts, that's a-okay. We don't need to talk. We don't have to be friends. We can go spend time with other people that each of us like.

With that said, what are your guy's thoughts? Do I -have- to invite her? She really makes me sick. I highly dislike her. But my fiance said if we don't invite her, he thinks his own brother won't come, and if he doesn't come, their mom will throw a fit, etc, etc.

Oh and my fiance and I are paying for our wedding 100% ourselves. Nobody else is chipping in anything and we do not expect them to and even if offered, we will decline.