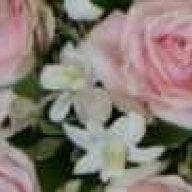 Joined

May 4, 2008
Messages

229
One of the first things I notice about a person (especially since I''ve joined PS) is the jewelry they''re wearing. I''m a little surprised at how many women wear multiple rings on each hand. I saw a lady the other day who had a ring on each finger - thumbs and pinkies included.

Now I''ve always believed that less is more when it comes to jewelry, especially if you''re trying to look classy. I love to get dolled up as much as any woman, but 10 rings is just too much. And from a practical point of view, wouldn''t the rings get damaged from rubbing together?

I limit myself to one ring (or one set of rings) per hand. What''s your number?