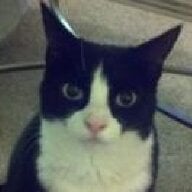 Joined

Aug 8, 2005
Messages

40,225
I am constantly surprised how involved parents are these days in their pre-teens and teenager's lives and what close tabs they keep.

I'm 42.

I was an only child, and my mom was a single mom. We lived with my grandparents till I was 14 though, so there was always an adult around I was largely left alone. I played outside A LOT. By the time I was 12 I had friends that lived a few blocks away. I would ride my bike, roller skate, or walk to their homes. No cell phones or anything, of course. I didn't really even tell my grandparents which friend's home I was at. I would be gone from lunch to dinner, easily. Just OUT. And my parents were strict. We would go the local creek. Visit the large community gardens. Go to the mall (2 miles away by bike). We just ran free. We knew not to cross the two parallel major streets on either side of our neighborhood but there was plenty to do in that area, which was a couple miles long and one mile deep.

When I was a teenager I was picked up my freshman year from school (and that was considered overprotective). But after that I took the local (not school) bus hone, which meant walking a mile on a busy street and then taking the bus to the nearest stop then walking home.

I got my own hair cuts from the age of 13. There was a salon at the mall. My mom would give me money for the appointment. I picked my own toiletries (and I was limited to no makeup until I was 16). I even went to the orthodontist alone, largely. My grandfather might drive me, but he'd stay in the car. I wasn't really allowed to shop for clothing myself (my mother micro-managed that) until I was in my late teens. But, once I was allowed to, I never looked back. I shopped for all my prom dress with my girlfriends (no parents for any of us). My mother gave me an ATM card when I was 16 and an account she put money in. I was expected to balance the checkbook for it (a job I suck at to this day). I had summer part time jobs in retail from the age of 15, by my choice,(flower shops and Gymboree) and spent my money how I saw fit.

And my husband, who lived clear across the country, and is 45 had a very similar upbringing. Similar amount of autonomy in general, and then even exceeding mine in some ways (since he was the youngest of 4 and his parents at that point were just like... they raise themselves!).

But today's kids, at least that I see, not so much autonomous. They seem panic if they have to do things for themselves that require, well, THINKING and seem to text or ask for advice from their parents or their friends for directions for EVERYTHING. They really don't seem to be able to think on their own.

Don't get me wrong, there was danger, but I dealt with it. I was hit on by a predator (one that was a friend of my uncle) when I was 14. I got a bad feeling in my gut when he touched me 'wrong' on the legs and then started rubbing (ICK). So, I refused to go anywhere alone with him when he suggested it, despite the fact that he had be sent to pick me up from the mall. And got away from him ASAP on a flimsy excuse to go to the bathroom and then I ran for everything I was worth and walked home instead. And, of course, I told my mother about it when I got home and she took care of it, from there. He was never near me again.

How were you raised?