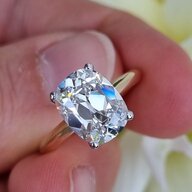 Joined

Jun 30, 2015
Messages

798
In my mid thirties, one piercing in my left ear, three in my right ear. I got my first two piercings, one in each ear, when I was 6 years old, but one got infected (6 years, no figure!) and then later repierced at 14-15 years. Two more piercings in my right ear when I was 15. Today I am tired of the extra 2 piercings and stopped wearing studs in them this spring/summer.
I sure loved the extra piercings and dont regret getting them, but things change, styles change. No big deal.
Life is short, piercings can be fun and getting them is not a decision you need to live with the rest of your life IF you change your mind.