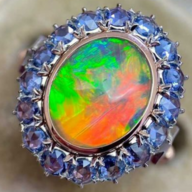 Joined

Aug 11, 2008
Messages

2,630
missy|1454770689|3987689 said:

stepcutnut|1454770274|3987684 said:

Great work cflutist!

Missy-thanks for the suggestions!!! Most of what I've tried for fermented veggies just doesn't taste good and therefore doesn't get eaten. Which herbal Krauts have you tried that you like?

Hi Stepcutnut, it's called i-Boost Herbal Kraut. I get it locally at my health food store in the refrigerator section.
Hi Missy-I don't see that one on there website and our local health food store doesn't carry many options, so I will keep my eye out for it when we are traveling.