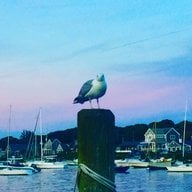 Joined

Dec 25, 2012
Messages

3,165
Re: How is this election affecting your personal relationshi
ruby59|1476320930|4086432 said:

Elliot86|1476320549|4086431 said:

I have like one weird family member who rants about abortion and thinks Obama is a Muslim. Everyone else is fine.

Friends are the family you choose, and I choose to surround myself with forward thinkers.

And are you the judge and jury of who qualifies?

I prefer those who are free thinkers.
Ruby, everyone judges. Stop thinking its a dirty word or that you are somehow immune to it. Of course I am the judge of who qualifies to be a part of my life. I don't care who you vote for, but once you show me any of the above mentioned I will walk away. It's obvious the way my mind works and the way I live really sticks in your craw, but it takes all kinds to make a world so there you have it.