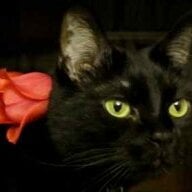 Joined

Jul 5, 2007
Messages

3,998
There have been so many threads about job loss lately (my heart sinks every time I see one here), so I figure there are probably a lot of people who are also in the boat of watching their companies try to downsize even though your job is still safe for now.

DH and I had been feeling relatively optimistic that we''d get through the recession OK because our jobs tend to be somewhat stable despite difficult economic times. But this week, my DH''s employer announced mandatory week-long furloughs company-wide. It definitely rattled us, because for the first time, we really had to open our eyes and say "what if...?"

It''s also made me very aware of how differently DH and I respond to bad news. My view (the naive one) is to be thankful that it wasn''t much, much worse (we can manage something like this and still get all our bills paid, etc), while I continue as if everything else is fine. My DH''s initial reaction is talk things out with me more out of frustration than anything else. He''s also been talking a lot about what would happen if he was laid off (which of course, with the way I feel about it, is really unsettling because I don''t want to think about it).

So my question is this - how are you coping with "the writing on the wall" at work? (I tried to make this a poll but I had no idea how to do it).

Optimism? - If the company is doing layoffs/furloughs etc, that means they''re trying to save my job, so these moves by the company are probably in my best interest.

Pessimism? - The worst is coming.

Planning ahead? - Getting resumes ready, saving, looking for job openings.

Avoiding thinking about it? - Need to focus on work, it doesn''t make sense to let fear consume me.

Or...?