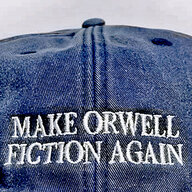 Joined

Apr 30, 2005
Messages

32,488
http://www.cnn.com/2016/01/26/europe/denmark-vote-jewelry-bill-migrants/
QUOTE
Copenhagen, Denmark (CNN)Danish lawmakers voted Tuesday in favor of controversial legislation empowering authorities to seize cash and valuables from asylum seekers to help cover their expenses.

The law was passed in parliament by 81 votes to 27, with one abstention.

The passing of the so-called jewelry bill allows the seizure of valuables worth more than 10,000 Danish kroner (about $1,453).

Items of "special sentimental value" such as "wedding rings, engagement rings, family portraits, decorations and medals" are exempted, according to the Danish Ministry of Immigration, Integration and Housing. But "watches, mobile phones and computers" can be confiscated, it says.
Initially I was outraged.
But after reading the enormous cost of the astonishing benefits these people will be
GIVEN
by the Danish government I'm split.
QUOTE
"All Danish citizens and refugees coming here receive universal health care; you receive education from preschool to university, and you receive elderly care; you receive language training and integration training free of charge, paid for by the government," Liberal Party spokesman Jakob Ellemann-Jensen told CNN's Christiane Amanpour last month.

"The only demand that we set to measure this is if you have the means to pay for your housing and for your food -- regardless of whether you are a Dane or whether you are a refugee -- then you should."
The outrage should be directed at (and a big fat bill sent to) the F-ed up countries the refugees are fleeing.