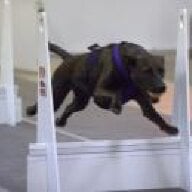 Joined

Dec 25, 2009
Messages

682
I had dinner tonight with my future father-in-law. He is a really frustrating person to be around (ignorance ie: racist comments and the like) He was sober tonight, which was unusual. He is also extremely selfish and nosey and to be honest, hasn't been a wonderful father to my fiance. They have that family dynamic that makes you wonder "how did the kid turn out so good with a parent like that?"
He has been a topic of discussion a lot lately with plans for our upcoming wedding. We are intending to get married at our local courthouse and then take a honeymoon to Las Vegas. We have tossed around some different ideas, such as including famiiy and close friends, etc...but the fact of the matter is this man is not welcome. There is no good way to include some family but not others.

How do you deal with inlaws/relatives you don't want to be around (not just in wedding situations)?