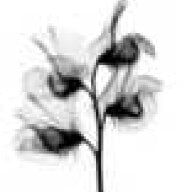 Joined

Oct 22, 2005
Messages

1,747
Ok, all of you know my story, but for those who do not, my mom bought my wedding dress in August--the Maggie Sottero Olympia. The dress is really lovley, but what I wanted was something more along the lines of the capri royale or the capri marie. Basically dropped waist, corset back, and BUNCHES! She sort of pursuaded me out of looking at those, saying that the Olympia would not look dated etc. Which is true. But....I want the pick ups....
The thing is I feel awful b/c I know it's a nice dress and she dropped $750 on it. If I were to buy the Capri Marie or Royale it'd likely be the same or more (of course I'd pay, I wouldn't dream of asking her to buy me 2 dresses!)
How do I tell her this though, if I decide to go through with it, without making her super mad? She's not really the type to get mad over these kinds of things, but there's $750 involved...so it's a bit different than the normal "I changed my mind".
I have an appointment to try on the capri royale tomorrow at lunchtime at a store near my work. I know the best thing is to not try anything on, but I've never been super thrilled with my dress that I have now, I just sort of let her run the show. Which is my fault, totally, but I'm just not excited about wearing my dress. She just really wanted to be there when I tried on dresses, and I moved to MI from MA a few days after we went dress shopping. And I have become sort of apathetic about the dress, but I'm thinking maybe it SHOULD be something that I am really excited about?
Advice? Tips? Experiences?
Thanks!