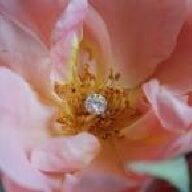 Joined

Jun 16, 2011
Messages

724
I want to ask how you decided you were ready to have a baby.
I'm 27, nearly 28 and have been married for almost 4 years. My husband has just turned 30. We bought a 2 bedroom flat in London last year so we have the space and we know we want to start trying in the next couple of years but I'm not sure if we should start trying this summer for a baby born in 2017 or start next year for a baby in 2018.
Please don't worry, I won't base my decision entirely on feedback & comments I receive here
I understand this is a very personal decision that can only be made by myself & my husband but I just wanted to talk about it openly with people who know what it's like to have children and hear your opinions. It's not something I can talk about to friends because I wouldn't want them to know I was trying for a baby yet.
My list of reasons to start trying this summer is:
-Feels like the "right" time… 4 years married, just bought a flat etc…
-It may take longer than I think to get pregnant… better to know sooner rather than later.
-The real expense won't actually start this year… It will start in 2017! Plenty of time to save.
-I want 3 children, I shouldn't wait too long to get started since I'm in a position to start now.
-Shouldn't get too comfortable with life without kids or I may resent them when they arrive?
-We are spending a special Christmas with family who are flying in from around the world next year – would be so nice to spend it with them if I am pregnant.
-Both of our families have been putting some (light) pressure on us about babies which we have been ignoring… but it is true that they are getting older and I don't want our children to not know their grandparents (although we are only talking about 1 year difference here…)
-My career is not really going anywhere at the moment… I feel like I would really appreciate a year out to reassess things and maybe look at what I want to do with my life (we have 12 months maternity leave in the UK).
My list of reasons to wait:
-Will 1 year really make a difference in the long run?
-I will be the first one out of my friends. This is quite a big one for me. Most people I know in London don't start thinking about kids until they turn 30 at the very earliest. We don't have family nearby either. My life will be quite different from my friends if we have a baby, although they are starting to settle down too and get married.
-It's EXPENSIVE. I know it doesn't have to be. But I want to be able to afford it and buy nice things for baby if I want to and not be too limited/stressed by finances.
-Would be really nice to have 1 more year to work on the flat/go on some fancy holidays we couldn't take kids on/actually enjoy having money & being able to spend it (we have been saving the last couple of years to buy this flat and now we are spending all our money on furnishing it/doing up the garden etc).
-We could save up more in 1 year and be more stable financially. My husband earns a good wage so we are ok to have baby now but obviously the more you have saved up the better.
-I would have longer to try and get a better salary/job title and work on my career before I take a 1 year break.
-It's asking a lot of my husband to support me & babe for a year and I don't want to pressurise him
-Am I deluding myself about how much time I will have to work on portfolio/rethink career when in actual fact I will be looking after baby constantly?
I need to discuss it more with my husband obviously. We had sort of discussed we were going to start trying next year and have baby in 2018 but now we have the flat the spare room is just sitting there unused… I think I want to sort out my own feelings a bit more before I broach the subject of maybe starting this summer with my husband. He is quite broody so I don't think he would be opposed but he does want to feel very secure with money when we do have baby. I do feel ready, but it just maybe makes more sense to wait until next year for the reasons listed above? I just don't know.