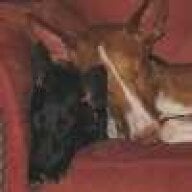 Joined

Dec 8, 2005
Messages

1,862
Considering the current rash of topics re: children, I thought I''d see what responses I got here.

The reason I ask?

Well, my FI and I were always pretty sure we didn''t want any children. Well, the last two months have made me change my stance a bit - a friend who is in a very similar circumstance to me (although she is married) is 8 months preggo and I went to her baby shower last weekend...and for one of the first times EVER I found myself wanting a baby. And before that, I hung with the three year old daughter of another friend of mine, who is the MOST delightful and intelligent little girl. Moral of the story, I *think* I am really considering it. Which is scary!

How did you know you wanted kids?