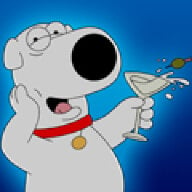 Joined

Nov 2, 2006
Messages

1,350
Sorry if this is the wrong place to post this question, but I seem to be locked out everywhere else...

Anyhow, posting in Firefox (especially pictures) appears to be much easier (well for me). In IE7, this pop up thing that has a preview built in etc, keeps crashing my browser, and its driving me nuts…

Anyone know how to disable the advanced HTML settings... I''ve used other vbulletin forums where you can modify the settings under the User''s control panel, but I don't see those options here...