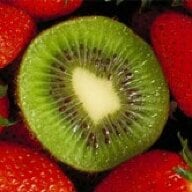 Joined

Oct 6, 2005
Messages

4,589
I had my first dress fitting today, and am feeling a bit bummed. I didn''t really know what I should be expecting, but there were many more problems with the dress than I anticipated. The dress is somewhat crooked (one side of the bodice is a little higher than the other), the bust is slightly different sizes on either side, I''m showing chest fat over the top of the dress, the neckline doesn''t seem quite symmetrical...

I''m most concerned about the fact that the dress is bunching a little, noticeably, in several places. When I told the tailor about it, she said she didn''t know what could be done about that, and that that was the way the dress was. Surely this is a common problem that can be fixed?

Are these problems typical of first fittings? I guess I''m just worried because I want it to turn out perfect.