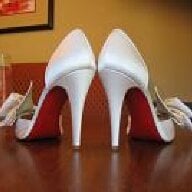 Joined

Nov 13, 2007
Messages

5,720
The sex offender thread got me thinking about everything that has happened around Houston lately. We haven''t had many children go missing, but lots of young women have recently, and either not turned up or found after dying.

And then to wake up this morning, and find out that there were 5 shootings in Houston from midnight to 6 in the morning, and 4 of them were fatal. What the heck is going on??

Is anyone else seeing more violence in your city?