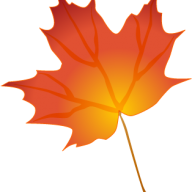 Joined

Jan 20, 2008
Messages

162
Hello All,
Our wedding is in a big city, and we would like to pay for hotel rooms for our attendants. We have 6 bridesmaids and 6 groomsmen, and some are married and a few are single. Hotel rooms at our venue are very expensive, so I'm trying to help out our attendants without breaking our wedding budget. Do you think it would be alright for us to ask our attendants to double up in rooms? We have 3 single bridesmaids, 3 married bridesmaids, 3 single groomsmen, and 3 married groomsmen--how many rooms do you think we need to get? I was thinking of getting 6 rooms total and asking the women to double up and the men to double up...but is it fair to ask a single person to stay with a married couple?
Everyone knows each other decently well but not super well.

Thanks in advance for your opinions!


ETA: I forgot to mention that we will need to get hotel rooms for everyone for Friday and Saturday nights. Thanks!