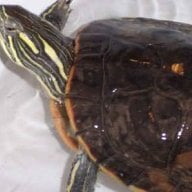 Joined

May 1, 2006
Messages

584
Hi all,

We''re getting married this May (May 20th -- eek, not so far away!), but we''ve been so busy with life and all of the other planning that we really haven''t planned out a honeymoon. We''ve talked about a lot of different places, and one of those ideas is going to the Wine Country. We have been talking about going to Napa and Sonoma for a few years now, but have just never made it there yet. Neither of us has ever been there.

What do you all think of going to Napa and Sonoma for a honeymoon? We want to have a relaxing, romantic honeymoon. We''ve thought about going to Europe (I''ve never been), but there''s not much time to plan and I don''t want to go somewhere where I''d want to spend all of my time sightseeing b/c I know I''ll not get a chance to go back for a while. I know we''re going to want some relaxation time after all of this wedding planning.


What''s the weather like in Wine Country in late May? Anyone have any recommendations for where to stay, eat, do? I''ve looked on VRBO and there seem to be a number of different towns, but I''m not familiar with the area/geography. Would staying directly in Napa (or Sonoma) be better than staying in one of the smaller towns? I''ve heard that traffic in the area can be a nightmare ~ will that be as much of a problem in May and during the week? (I figure maybe we can the weekend days in San Francisco -- I haven''t been there since I was young and the FI has only been for conferences in recent times, so we''d probably enjoy seeing a bit of the city.)

Any advice is greatly appreciated! And if you have other recommendations for late May honeymoon spots, we''re all ears!

Thanks in advance!