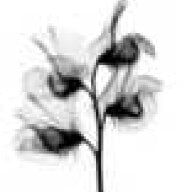 Joined

Oct 22, 2005
Messages

1,747
I''ve been really grouchy lately and it took me a long time to really figure out what it is...I''m so freaking homesick. I moved to Ann Arbor because my fiance is in graduate school here, and it''s the best program for what he does, pretty much in the country. So we''ll be here for at least for 5 years. And I''ve been lucky, I found a job (even though I don''t love it, but at least I have a job), and I''ve made friends really quickly here.

But...I miss my friends from home/college and my brother so much. I''ve seen my parents intermittantly actually, and I do miss them, but I really miss my friends so much. Especially my best friend from high school. I have 4 super close friends that I keep in touch with on a dailiy (email) and few weekly phone call basis each, but I just miss being with them so much and I just get so sad because I miss hanging out with them, late night chats/sleepovers, going out together and just hanging in, watching movies and doing nothing together. I mean my best friend/MOH texted me today saying how fun it will be when I come home to grab some cigars and a bottle of wine and pretend to be cool (granted neither she nor I smoke, I think it was just a funny idea she got in her head), but it''s just hard not being able to get in the car and drive and see them whenever I want like I could when I was living in Boston. FI and my apartment was awful, but it was so fun living togehter in close proximity to both of our friends and getting together with everyone whenever we wanted.

And I feel like I''m missing so much of my younger brother''s life...granted he''s only a year and a half younger than me, but he just got a job as a police officer (after 2 years as a corrections officer) and he has a serious girlfriend and all these BIG things that I am not a part of b/c I''m far away.

For anyone who moved away for a prologned period of time -- when did the homesickness really set in? What did you do about it? When did it go away?