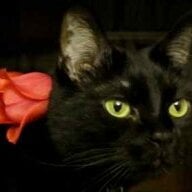 Joined

Jul 5, 2007
Messages

3,998
I just saw someone mention home brew in a BWW thread, so I was wondering how many PSers are brewing their own beer?

My parents gave DH a Mr. Beer kit for Xmas, and we just tasted the first batch this week - way, way better than I expected! A few of my friends'' mates are really into this and told me that the Mr. Beer is sortof like the kid riding a bike with training wheels on, and considering how much DH has been talking about what all sorts of things he''s been finding online, I have a feeling that this is a hobby he''s probably going to get more into as time goes on. I think the whole phenomena/popularity is kinda interesting because it''s a "guy" thing, but every man I know who is doing home brew has a woman helping him out - I just don''t hear women chatting about it.

So, tell me about your home brewing experiences. How did you start out? What have you progressed to? What are your tips?