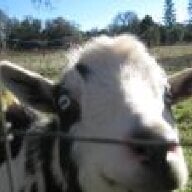 Joined

Jun 6, 2011
Messages

38

Hi everyone!
I am a loooooongtime lurker of this site, and I credit you all for developing my taste and knowledge of beautiful, quality diamonds! I'm finally at a time in my life where I thought it would be appropriate to join, and I'm frickin' excited!
My BF and I will be celebrating our one-year anniversary this month, and we've both known from very early on in the relationship that this is headed towards marriage. We have such an amazing dynamic, and I've never felt this way about anyone. I think it really is true that "when you know, you know." We've tentatively set a wedding date for October 2012, and now I just need a ring! The problem is that we both work for the same (very small) company, and we've had to keep our relationship under wraps from everyone at work. We're hoping that will change sometime around the end of this year or early next year when I get a promotion (got 12 credits worth of grad school left to finish first). Soooo...I really have no idea when a proposal is coming. My fingers are crossed that its soon, but at the same time it would really suck to not be able to wear my e-ring to work...though it might make me more productive if I'm not staring at it all day long.

Anyway, I would love to be added to the list, and I'm looking forward to getting to know you all!
-Delta-