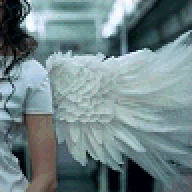 Joined

Jan 20, 2006
Messages

3,786
Hi girls!!!! This is my first formal post in this forum!! yay!!!!!!!!!!!!!!!!!!!!



We still don''t know the date and I''m at a loss about where to start!!!!. I guess the site and date are the first priorities, correct?.
I''m on a tight budget since I will be paying for the wedding myself...so I will need all the help I can get to keep costs down without compromising certain things: (surprisingly enough the dress, the flowers, etc ...are NOT my priorities!)
- I want the wedding on a Satruday, preferably evening.
- I want great music.
- I want lots of alcohol! hehe
Here are my ideas thus far (FI not fully on board with some of these, but I''m working on it!)
Me and FI both come from Spanish families. Both my parents are from Spain and so is his mom. I have an idea about how to incorpoarte our European roots in the wedding that will also help keep costs down (think Paella, tapas and Sangria!!). I also can ask the girls in my Flamenco class to come and do a dance or something during the cocktail hour or dinner (the advanced girls, not the girls in MY group...hehe). I could hire a guitarrist and have them play nice sevillanas and flamenco music. It would all have to be really well planned so it''s still a classy and elegant affair. I was thinking using red, ivory/white and black as the colors. Keeping the flowers elegant and simple (maybe only red roses) and having candles everywhere!!!. I could create some sort of typical Spanish fans and use those as the menus or programs....and maybe give people castanuelas (the little noise making things flamenco dancers use in their hands while they dance)
I was borned in Venezuelan so I would also love to incorporate a little bit of my culture in the wedding as well. Mainly, the "cotillon"...kind of like the "crazy hour"!. In Venezulea this is a MUST!. This is when you play all the silly/great music everyone wants to hear but is to embarassed to admit it, and out come the masks, confetti, funny hats, sunglasses, whistles, etc.....it''s like a carnival and it''s usually how the party ends (or keeps going) because is just SO much fun!. In Venezuela usually they kick the "cotillon" off with a group of drummers. I doubt I will be able to get drummers here at a reasonable price...but that would be so awesome!.
So that''s what I have so far!....

I know planning will be crazy!!!! ...but I''m excited to start!


Oleee!!
M~