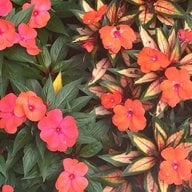 Joined

Sep 16, 2007
Messages

1,331
http://www.slate.com/blogs/future_tense/2016/03/01/february_2016_s_shocking_global_warming_temperature_record.html?wpisrc=burger_bar
Excerpt:
"As of Thursday morning, it appears that average temperatures across the Northern Hemisphere have breached the 2 degrees Celsius above "normal" mark for the first time in recorded history, and likely the first time since human civilization began thousands of years ago. That mark has long been held (somewhat arbitrarily) as the point above which climate change may begin to become "dangerous" to humanity. It's now arrived—though very briefly—much more quickly than anticipated. This is a milestone moment for our species. Climate change deserves our greatest possible attention."
How much longer can anyone continue to deny climate change? I fell into a google hole about this today, and I found this short and sweet article from NASA about the effects of climate change on the planet, which include:
- Temperatures will continue to rise
- Frost-free season (and growing season) will lengthen
- Changes in precipitation patterns
- More droughts and heat waves
- Hurricanes will become stronger and more intense
- Sea level will rise 1-4 feet by 2100
- Arctic likely to become ice-free
http://climate.nasa.gov/effects/
I live in Florida, and the thought of sea level rising AND stronger hurricanes terrifies me. I'm sure those living in California are concerned about droughts. We should ALL be concerned about growing seasons as it affects our food supply! Personally, I didn't realize how dire the situation was until I did so much research today. Will we ever take measures to counteract the damage we've done? Is it even possible to reverse at this point?